Michael is a level 3 PGA Professional. He turned Professional in 2005, having achieved a playing handicap of plus 2. He spent 3 years working as a PGA Assistant at South Beds Golf Club, before taking on the role of Head Professional in 2008.
Why Coaching?
As well as running a successful retail business, Michael has a thriving coaching business which is successful in helping golfers of all standards improve every aspect of their golf performance. He also plays tournament golf which includes regional and national events

Michael has a particular interest in helping beginners, and experienced players reach their potential using a style that keeps things simple.
Michael Davis offers tuition to golfers of all levels and abilities, which will help you get the most out of every aspect of your game. Lessons are available to members and non-members.
Men's Introduction to Golf Sessions
Tuesday 5th April - 12.00pm – 1.30pm
Friday 8th April - 2.00pm – 3.30pm
Saturday 9th April - 12.00pm – 1.30pm
Academy Sessions
| Option 1 | Option 2 | Option 3 |
| --- | --- | --- |
| Tuesday 19th April - 10.00am-11.00am | Friday 22nd April - 2.00pm-3.00pm | Saturday 23rd April - 12.00pm-1.00pm |
| Tuesday 26th April - 10.00am-11.00am | Friday 29th April - 2.00pm-3.00pm | Saturday 30th April - 12.00pm-1.00pm |
| Tuesday 3rd May - 10.00am-11.00am | Friday 6th May - 2.00pm-3.00pm | Saturday 7th May - 12.00pm-1.00pm |
| Tuesday 10th May - 10.00am-11.30am | Friday 13th May - 2.00pm-3.30pm | Saturday 14th May - 12.00pm-1.30pm |
Ladies Introduction to Golf Sessions
| | Option 1 - Tuesday Morning | Option 2 - Tuesday Evening | Option 3 - Saturday Morning |
| --- | --- | --- | --- |
| Introduction Session | Tues 5th April / 10.00am - 11.00am | Tues 5th April / 6.00pm - 7.00pm | Sat 9th April / 10.00am - 11.00am |
| Improver Sessions | Tues 19th April / 10.00am - 11.00am | Tues 19th April / 6.00pm - 7.00pm | Sat 23rd April / 10.00am - 11.00am |
| | Tues 26th April / 10.00am - 11.00am | Tues 26th April / 6.00pm - 7.00pm | Sat 30th April / 10.00am - 11.00am |
| | Tues 3rd May / 10.00am - 11.00am | Tues 3rd May / 6.00pm - 7.00pm | Sat 7th May / 10.00am - 11.00am |
| | Tues 10th May / 10.00am - 11.30am | Tues 10th May / 6.00pm - 7.30pm | Sat 14th May / 10.00am - 11.30am |
Click here to register your interest
Lessons will cover:
Golf Fundamentals
Swing Basics
Short Game
Long Game
Course Management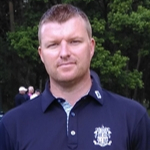 Michael Davis - Head Professional
Michael turned Professional in 2005, having achieved a playing handicap of plus 2. He spent 3 years working as a PGA Assistant at South Beds Golf Club, before taking on the role of Head Professional in 2008. As well as running a successful retail business, Michael has a thriving coaching business which is successful in helping golfers of all standards improve every aspect of their golf performance. He also plays tournament golf which includes regional and national events Michael has a
---
Harvey Whipp - Trainee Professional
---