GC2 Launch Monitor - Coming soon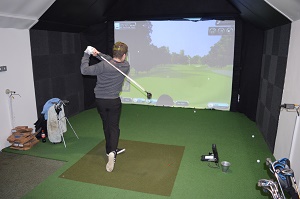 As part of my teaching and club fitting service I have invested in a Foresight Sports GC2 launch monitor.
This is an amazing bit of kit that has a stereoscopic camera system that precisely captures and analyses a golf ball's flight characteristics just after impact. It measures the following:
Ball Speed
Launch Angle
Side Spin
Back Spin
Total Spin
Direction
Carry Distance
The GC2 delivers very accurate values of club and ball performance.
As well as taking lessons, fittings and practise to the next level, hopefully in the near future we will also provide a fantastic social area to come and play some of the best courses in the world on the golf simulator.